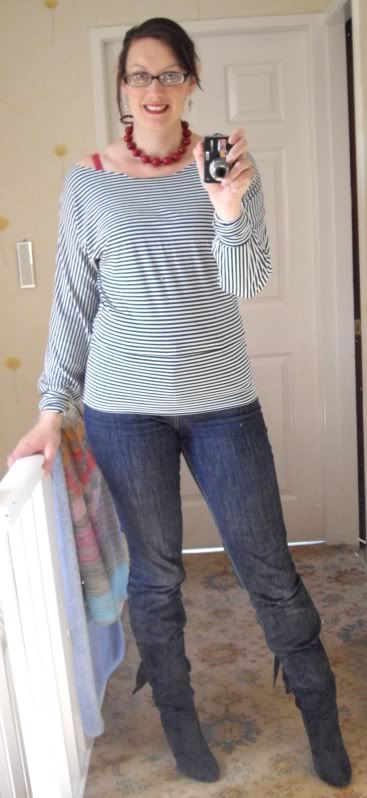 I spent the morning running errands – buying a card for the wedding party we're going to this evening, buying & building a shoe rack to organise the pile of boots in the bottom of my wardrobe, buying bread. I may have accidentally bought some off-white jeans in the River Island sale too. This afternoon I've sorted out my boots, cleaned the bathroom, hung out the washing.
The young man's mum called and has invited us round for a buffet tea before we go out this evening.
Since the weather has been so dire this week my boots were calling and I couldn't resist wearing a pair this morning. It's actually not turned out a bad day so now I'm in flip flops.
Navy & cream stripe top – New Look Tall (eBay)
Red cami – New Look
Jeans – Gap
Navy faux suede boots – Priceless Shoes
Red beads – eBay
Cream earrings – gifted
Total Est. Cost £35