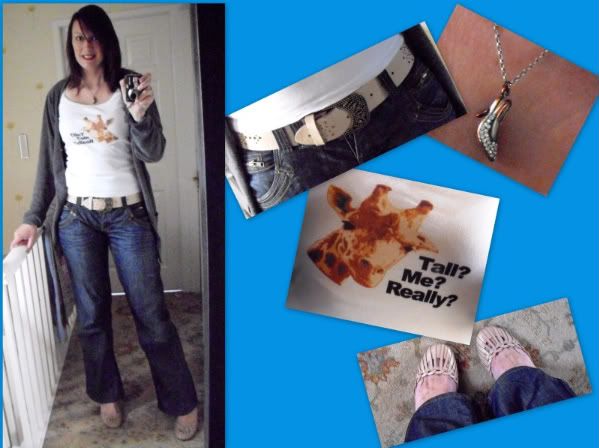 I'm not even pretending I'm not wearing jeans today. It's slouchy comfort all the way. Boyfit jeans, a boyfriend cardi, and heels to make it all more feminine.
Oh, and guess what? I'm wearing my favourite scarf. Again.
Last night some of the drama group had tea at the local Wetherspoon's pub in celebration of a birthday, and then there was the last singing rehearsal before the summer break. I now have a month off from everything except church choir (we have a concert in August to rehearse for).
Grey cardi – New Look Tall
White 'Tall?' tank – Café Press
Boyfit jeans – River Island
Pink shoes – Nine West (Debenhams)
Silver diamante shoe necklace – Claire's
Leopard print scarf – Diamonds & Pearls
Cream leather belt – gifted
Total Est. Cost £92